About Me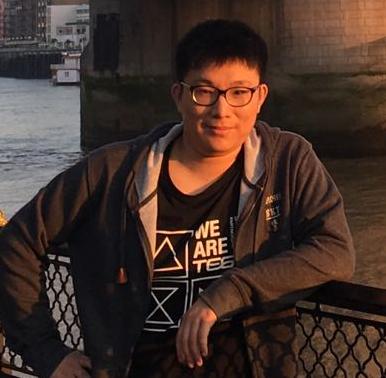 I am currently a Research Fellow of the MMLab@NTU under the supervision of Professor Chen Change Loy. My research interests include computer vision and deep learning with a focus on representation learning.
I received my Ph.D. in Computer Science from the Queen Mary University of London under the supervision of Professor Shaogang Gong and Dr. Xiatian Zhu. Before that, I received my M.Eng. from the Huazhong University of Science and Technology and B.Eng. from the Northwestern Polytechnical University.
---
Recent Highlights:
Contextual Object Detection (ContextDET)
Correlationnal Image Modeling (CIM), Self-Supervised DETR Pre-Training (SiameseDETR)
Open Vocabulary DETR (OV-DETR), Masked Frequency Modeling (MFM), 3D Object Detection (DeepInteraction).
---
Publications
Recent
Contextual Object Detection with Multimodal Large Language Models
Yuhang Zang, Wei Li, Jun Han, Kaiyang Zhou, Chen Change Loy
[

arXiv 2023

] [Paper] [Project Page] [Code]
Correlationnal Image Modeling for Self-Supervised Visual Pre-Training
Wei Li, Jiahao Xie, Chen Change Loy
[

CVPR 2023

] [Paper] [Code]
Siamese DETR
Zeren Chen*, Genshi Huang*, Wei Li, Kun Wang, Jing Shao, Lu Sheng, Chen Change Loy
[

CVPR 2023

] [Paper] [Code]
Unified Vision and Language Prompt Learning
Yuhang Zang, Wei Li, Kaiyang Zhou, Chen Huang, Chen Change Loy
[

arXiv 2022

] [Paper] [Code]
Masked Frequency Modeling for Self-Supervised Visual Pre-Training
Jiahao Xie, Wei Li, Xiaohang Zhan, Ziwei Liu, Yew Soon Ong, Chen Change Loy
[

ICLR 2023

] [Paper] [Project Page]
DeepInteraction: 3D Object Detection via Modality Interaction
Zeyu Yang, Jiaqi Chen, Zhenwei Miao, Wei Li, Xiatian Zhu, Li Zhang
[

NeurIPS 2022

(

Spotlight

)] [Paper] [Code]
Open-Vocabulary DETR with Conditional Matching
Yuhang Zang, Wei Li, Kaiyang Zhou, Chen Huang, Chen Change Loy
[

ECCV 2022

(

Oral

)] [Paper] [Project Page] [Code]
---
Conference
---
Journal
Neural Operator Search
Wei Li, Shaogang Gong, Xiantian Zhu
[

PR 2022

] [Paper]
Hierarchical Distillation Learning for Scalable Person Search
Wei Li, Shaogang Gong, Xiantian Zhu
[

PR 2021

] [Paper]
Scalable Person Re-identification by Harmonious Attention
Wei Li, Xiantian Zhu, Shaogang Gong
[

IJCV 2020

] [Paper]
---
Contact
Email: wei.l at ntu.edu.sg
Address: Academic Block North, Nanyang Technological University, 61 Nanyang Dr, Singapore 637335